Contact
IMPORTANT NOTICE:
Groper Creek Caravan Park is under new management. All bookings made prior to October 1st 2019 have not been adequately recorded and therefore are not confirmed. If you have made a booking prior to this date, please call the office on 07 4782 0186 or email [email protected] to confirm your booking. Deposits for 2020 bookings are now being taken.

Please accept our deepest apologies for any inconvenience caused and we are trying our best to rectify these issues.
If you have any enquiries regarding The Groper Creek Caravan Park please feel free to contact us on the following details.
Phone: (07) 4782 0186
Email: [email protected]
Address: Hinkson Esplanade Groper Creek
(From The Bruce Highway turn down First St and follow the signs to Groper Creek)
Groper Creek Map (Click to view larger version)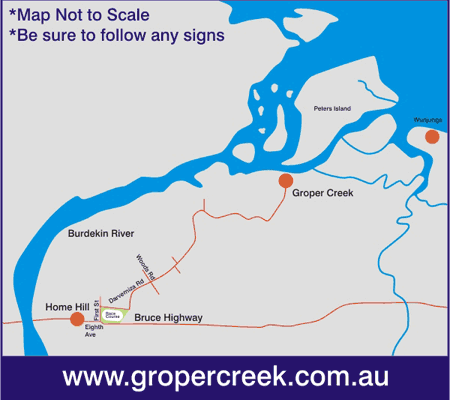 Groper Creek Park Layout